Program Description
The aim of the Critical Muslim Studies program is to explore the consequences of placing Muslims, Islam and the Islamicate within the context of "modern/colonial capitalist/patriarchal western-centric/christian-centric world-system" that begins to emerge after fall of Granada and Columbus's voyage in search of riches in Asia.

This recontextualization does not only invite a re-telling of contemporary developments in the fields of politics, spirituality, theology, gender, racism, ethics, economics, but also raises questions about adequacies of disciplinary categories deployed in that re-telling. Western linear and Eurocentric historiography has been central in providing world-historical narratives that conceals its philosophical, economic, and scientific debt to Islamicate societies and cultures. The radicality of this Critical Muslim Studies re-contextualization of the Islamicate arises from the way in which epistemological and socio-cultural considerations are foregrounded in considerations of Muslim experiences and Islamicate phenomena.
This summer school is not a space for critiques of Islam from a Christian-centric, Western-centric perspective of the hegemonic Eurocentric fundamentalist form or of the subaltern Islamic fundamentalist variety.
The Granada Summer School program is structured around six major orientations:
A rejection of Eurocentrism in in its varied formulations: philosophical, cultural, geopolitical, patriarchal, and socio-economic.
A critique of Orientalism and its reproduction both in conventional social science (especially in its positivist framings and methodologies) and in reactionary literalist readings of the Islamic traditions and Islamicate history.
An exploration of decolonial thinking not simply to translate contemporary Muslim experience as manifestation of 'wretched of the Earth' but also to deepen and radicalize decolonial thought as a consequence of its engagement with the Islamicate.
A cultivation of a liberation theology configured around Islam. The program will privilege critical responses from within the Islamic tradition of thought to the challenges posed by the way we live today.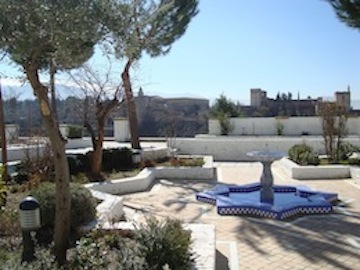 A development of post-Madhabi perspectives on Islam and Islamicate phenomena that denaturalize rather privilege sectarian divisions. The program explicitly rejects attempts to essentialize divisions between Sunni and Shia both intellectually and politically.
An embrace of the diversity of Islamicate heritage and it engagement with scholarship from other traditions and positions.